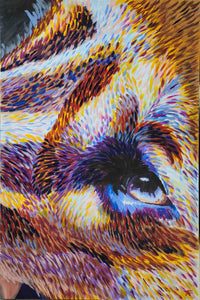 This is an art piece created by Amanda Frost in 2021.
It is an Acrylic on Canvas depiction in the style of pointillism of a dog looking upwards (potentially at a ball they want thrown). The art is unframed. The size is 24x36.

To see if this painting is available for purchase, please call 403-885-6408.