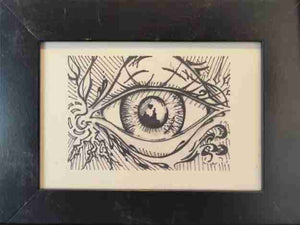 This is an original artwork created by Samantha Clutton.
It is an abstract depiction of an eye. The work is done in ink on paper and the lines are crisp and contrasting against the background. It was created during 2023.
This artwork is framed in a small black self standing frame.
The size of the work is 4" tall by 6" wide.