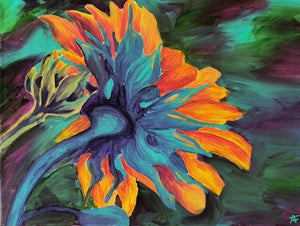 This is an original art piece created by Amanda frost in 2023.
It is an Acrylic on canvas depiction of the back of a sunflower facing away from the viewer. The brush strokes Amanda uses gives the piece a feel of texture, and the colours are vibrant and attracting.
The art is unframed and the size of the piece is 18" x 24".