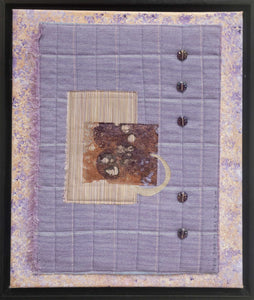 This is a textile original work created by Margaret Blank in 2021.  It is an abstract work using layers of fabric. 
It has been created using paper, fabric, buttons collage, and quilting. It is mounted on a painted stretched canvas. this work is framed with a black wooden floater frame. 
The dimensions of the art is 11" x 13"