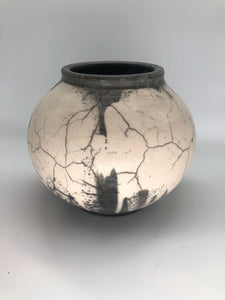 This is a Naked Raku styled pottery created by Karen Brodie. 
The pottery displays some very beautiful crackling across its surface.
The pottery is made with WSO Raku Clay, it was fired with sacrificial slip & Glaze. The work was created in 2017.
The overall dimensions of the pottery are 6" tall by 7" wide by 7" deep.