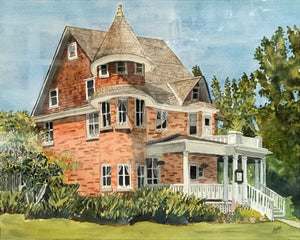 This is an original artwork created by Wendy Meeres.
This painting is an artist's depiction of Cronquist House. This piece is made with watercolour and ink, the watercolour paint gives it a wonderful airy feel.
This artwork was created in 2022.
The picture is Framed in a black frame with a white mat. The artwork is 16" tall by 20" wide.