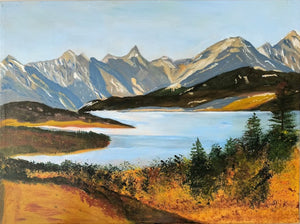 This is an original Art work by Audrey Rits.
The subject matter is an artists depiction of Abraham Lake during the fall. It is created with acrylic paints on canvas. The acrylic paint helps give the brush strokes a sharp defined edge which gives the painting a very crisp look.
This artwork was created in 2022 and the image is 14" tall by 18" wide.