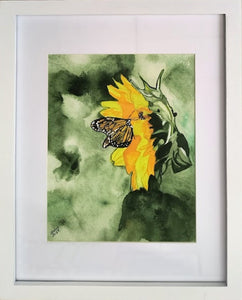 This is an original watercolor artwork created by Audrey Rits.
It is a depiction of a monarch butterfly perched on a sunflower. the use of watercolor paints makes the painting feel airy while still giving the painting vibrant colours. 
The picture is 8" wide by 10" tall, and is framed and matted.
To purchase this product unframed please contact us.