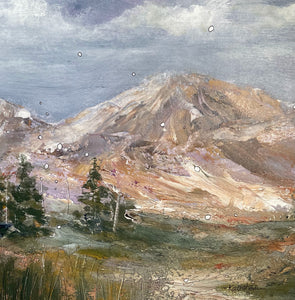 This is an original Mixed Media artwork created by Marlene Kallstrom-Barritt.
This artwork is a depiction of a single mountain, it is a very serene landscape. Marlene paints the pictures in acrylic on watercolor paper, then attaches them to wooden panels, and finally gives them a wax coating. This technique gives them a wonderful depth. It also makes it so the pieces do not need to be framed and can be hung on the wall as is.
Marlene created this artwork in 2022.
This artwork is 10" x 10" and is unframed.