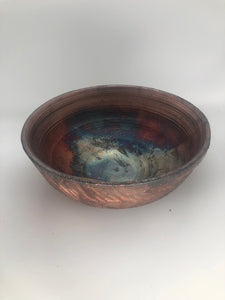 This is a Raku styled pottery bowl created by Karen Brodie.
The Bowl is made with WSO Raku Clay, it was fired twice with Raku Glaze to 1840 degrees Fahrenheit. The work was created in 2022.
The overall dimensions of the pottery are 3 1/2" tall by 9" long by 9" wide.