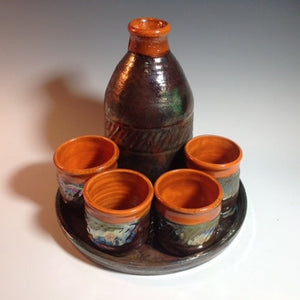 This is a 6 piece set of Raku pottery created by Karen Brodie.
The set is made with WSD Raku Clay, fired with a rainbow sand glaze. The set has also been glazed on the inside with a food safe glaze. The set was created in 2019.
The overall dimensions of the set are 9" wide by 9" deep by 8 1/2" tall.