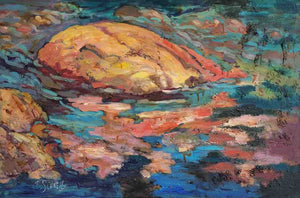 This is an original Oil and Encaustic Wax on Canvas Artwork created by Betty Schnell.
It is an 24" tall by 36" long work depicting a rock surrounded by water.
The texture caused by both the use of Encaustic Wax as well as Oil paint leads to a very textured and gripping picture to view. 
This Artwork is Unframed.