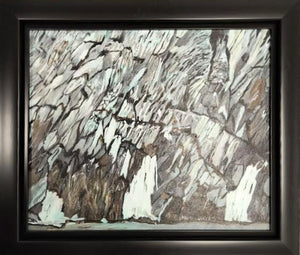 This is an original Art work by Audrey Rits.
The subject matter is an artists depiction of a segment of the Rocky Mountains. It is created with acrylic paints on canvas. The acrylic paint helps give the brush strokes a sharp defined edge which gives the painting a very rocky looking texture.
This artwork was created in 2023, is framed with a black frame, and the image is 16" tall by 20" wide.
This artwork can be purchased unframed by contacting us.