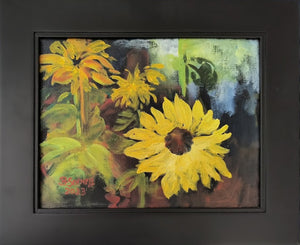 This is an original Artwork created by Betty Schnell.
This is the artists depiction a group of yellow Sunflowers. It is created with Oil paints on a canvas and is varnished. The use of oil paints makes it so the colours can blend fantastically while also showing the intent and movement of the artists paint application.
The size of this piece is 8" tall by 10" wide.
This Artwork is Framed.