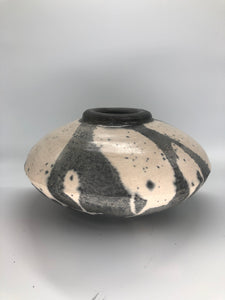 This is a UFO shaped Naked Raku styled pottery created by Karen Brodie. Hence the very clever name.
The pottery is made with WSO Raku Clay, and it was fired with sacrificial slip & glazes. The work was created in 2022.
The overall dimensions of the pottery are 5" tall by 9" wide.